Dillon Christopher Baldridge was born on July 18, 1994 in Youngsville, North Carolina to Tina Palmer and Christopher Baldridge. At a young age Dillon wanted to become a soldier. He joined the Army after graduating from Franklinton High School in February 2013.
Baldridge enlisted with the Army's 25th Infantry Division and was stationed in Hawaii for three years. Baldridge arrived at Fort Campbell in August 2016 and was an infantryman assigned to D Company, 1st Battalion, 187th Infantry Regiment, 3rd Brigade Combat Team, 101st Airborne Division. He was offered a position as an Army Ranger but turned it down to join his team as they deployed to Afghanistan.
Dillon died on June 10, 2017 of gunshot wounds sustained in Peka Valley, Nangarhar Province, Afghanistan, while supporting Operation Freedom's Sentinel. The incident occurred during a joint U.S.-Afghan military operation in the Achin district of the Nangarhar province and responsibility for the attack was claimed by the Taliban. Baldridge was one of three soldiers killed in action.
He is remembered by friends and loved ones as being a kind man who loved sweet tea, making jokes and having passion and dedication for the military.
"I was always impressed by Dillon," his father added. "He was a motivated kid. Whatever he wanted to do, he was going to do it."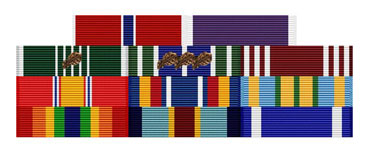 Baldridge was posthumously promoted to sergeant, and was awarded the Bronze Star, Purple Heart, Combat Infantry Badge and Army Commendation Medal with one oak leaf cluster for his actions on the deployment.
Dillon is buried at Ashelawn Memorial Gardens in Jefferson, North Carolina.