Join us as we celebrate the life of an American Hero - Sgt. Dillon C. Baldridge. Dillon, son of Tina Palmer and Christopher Baldridge, along with Sgt. Eric M. Houck and Sgt. William M. Bays were killed in action by small arms fire on June 10, 2017 in Peka Valley, Nangarhar Province, Afghanistan while serving in Operation Freedom's Sentinel. The Taliban claimed responsibility for the attack by placing an 'infiltrator' into the Afghan Army.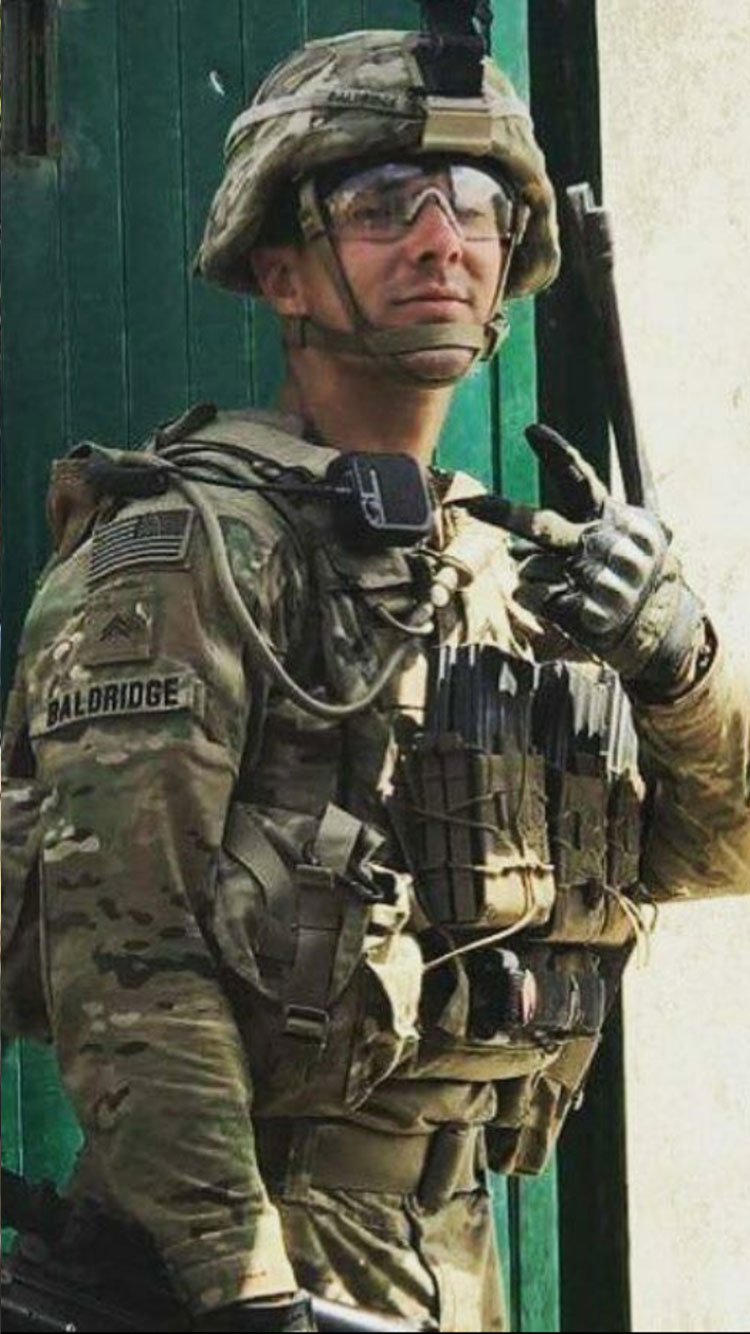 Dillon while just 22 years of age had earned the Bronze Star, Purple Heart, Combat Infantry Badge, Army Commendation Metal with one oak leaf cluster, Army Achievement Metal with three oak clusters, Army Good Conduct Metal, National Defense Service Metal, the Global War on Terrorism Medal, Military Outstanding Volunteer Service Medal, Army Service Ribbon, Overseas Service Ribbon, the NATO medal, and the Expert Infantryman Badge.

On July 17, 2021 we will hold the Second Annual Dillon's Ride. This will be a 115 mile ride through the beautiful Blue Ridge Mountains that Dillon loved. This is open for primarily motorcyclist; however, others that desire to honor his memory and help us keep a promise made to the family that Dillon will never be forgotten are welcome too.

Events for the day will include a stop in either Laurel Springs or Sparta - yet to be determined - a wreath laying ceremony at Dillon's gravesite, a lunch stop - location TBD, driving across the newly constructed highway bridge named in Dillon's memory in Deep Gap, and live entertainment at CrossRoads Harley-Davidson Dealership in Wilkesboro, North Carolina.

Additionally, we hope to have door prizes and miscellaneous items for sale.

Cost : While the cost for this event has truly been paid in full by Dillon's unselfish sacrifice to us. Riders are asked to graciously support the Tragedy Assistance Program for Survivors (T.A.P.S.) organization with a minimum donation of $20.00 for the rider and $25.00 for rider and passenger.

Lunch is to be determined.

Once we're back at CrossRoads, there will be entertainment and other events.

All proceeds go to Tragedy Assistance Program for Survivors, T.A.P.S. (https://www.taps.org/)

Location:
CrossRoads Harley-Davidson
US 421
Wilkesboro NC

Registration starts 9:00am

Kick Stands Up TBD

Live Entertainment and events at CrossRoads Harley-Davidson.