We would like to welcome and ask you to support these sponsors of Dillon's Ride.  Tom McGrath's Law Group is also returning as a sponsor for this year's event.  These fine folks have supported Dillon's Ride without hesitation since the inception.

Be sure to check out their booth for some awesome bling!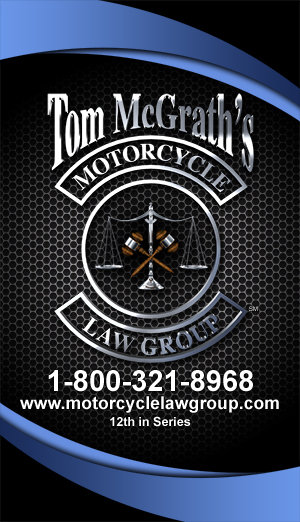 Tom McGrath's Motorcycle Law Group
https://motorcyclelawgroup.com/contact-us/
https://www.facebook.com/TomMcGrathsMotorcycleLawGroup/
"We work to promote laws which protect the rights of motorcyclists and to remove laws which do not. In court we use our knowledge and skill to protect the rights of those injured by the carelessness of others. Motorcyclists have come to know us as the Motorcycle Law Group, and everyone has come to know us as the firm dedicated to protecting the rights of the injured."